About hongxing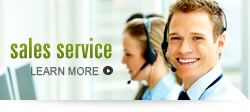 Contact us

Large Block Making Machine in Henan China
5/31/2013 2:46:50 AM
Brief Description of Block Making Machine
Hongxing block making machine has the large working capacity in the world. It has the production output of 25,920 blocks (400x200x200mm) or 360 cubic meters for one day (8 working hours). As the molds are changeable, the block making machine is able to produce different types of blocks/bricks.
Detailed Structure of Blocking Making Machine in Henan China
1. Unique designed storing system: Double hopper design makes it possible that aggregates can be supplied efficiently and uniformly.
2. Multi-vibration system: It can send the vibration force to every parts of the mould box synchronously to improve the durability of blocks/bricks. It adopts systematic design of machine, electricity, liquid and computer to meet the big table working requirement. The vibration force and frequency are adjustable according to different materials and craftwork procedures: low frequency-adding materials and high frequency-molding.
3. Control system: digital location sensor is used to make sure the accuracy of every operation. PLC photoelectric real-time control system can protect the equipment to work normally. It is high technology researched by ourselves including touch operation and patent oil pump protection. It is more durable. It is easy for the users to operate with the help of real-time prompt facility.
4. Auto diagnostics: real-time malfunction self-diagnosis facility can give an alarm of fault resolution timely. It is combined with the remote control system by telephone lines to make self-diagnosis.
Block Making Machine in Henan Hongxing
Henan Hongxing Mining Machinery Co., Ltd. is a professional and the best company manufacturing block making machine in China, and the block making machine produced by our company is easy to install, safe to operation and convenient to maintain and is high in quality and competitive in price.