About hongxing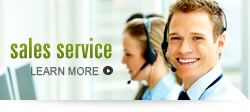 Contact us

The Market Competition of Domestic Crusher is Intensified in 2013
7/15/2013 11:41:16 PM
From the construction of security housing to the building of high-speed rail we can see that domestic crushing machinery market seems to be always full of energy. Seen from the current situation, the domestic market is indeed a big piece of cake, but with the constant development of the crusher machinery manufacturing industry, this piece of cake is bound to insufficient for everyone. With the development of the west regions and the energetic construction of Xinjiang, the western areas and Xinjiang will become a new competitive place for the crusher industry, and those who grasp these two markets will get fast development.
The energetic implementation of various policies such as rectification and reform in mining and energy conservancy and emission reduction indicates that the competition advantages of large-sized crusher manufacturing companies will be more and more obvious, and the leading companies will have more market and the small companies will have to struggle. In the meantime, the urbanization process and new rural construction and industrialization construction will accelerate, and the problems of high energy consumption and low using power in the construction industry become the blocks in highly efficient economic development, and the small companies cannot provide highly efficient and environmentally friendly crushers, so that they will lose the market competitiveness.
As a professional manufacturing company of crusher, sand maker, mobile crushing station and building waste processing equipment, Henan Hongxing Mining Machinery Co., Ltd. researched and developed green and environmentally friendly equipment such as JC jaw crusher, HCP hydraulic impact crusher, SHM hydraulic cone crusher, VI sand maker, VC sand maker, mobile jaw crusher, mobile impact crusher and building waste processing equipment to satisfy the diversified needs of both domestic and foreign customers. All these machines are well received in the market and widely used in the crushing and screening process in road and bridge construction, city construction, and metallurgy and energy department.