About hongxing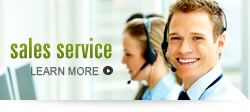 Contact us

Hongxing HPC Hydraulic Cone Crusher Helps with Sand Aggregate Production
7/19/2013 3:05:05 AM
With the increase of the investment in infrastructure construction projects by the government in recent years, the market demands for sand aggregates are also constantly rising. However, because the exploitation of natural sand is restricted by areas, the property of natural sand may be not stable and cannot reach the standard required by the current market for sand concrete aggregate, for this reason, excellent artificial sand aggregate becomes favored by the market.
The typical production flow of artificial sand aggregate is semi-finished products production-gravel production-backwater utilization and sewage processing. The main sources for sand material production are basalt and granite. As for this kind of hard stone materials, to process them into building sand needs the use of solid and reliable crushing equipment. In the fierce competition of various type of crushing machines, cone crusher stands out relying on its unique structural design and excellent performance in the crushing field and becomes indispensable crushing equipment in large-sized construction filed such as highway, railway and hydropower station. In the designing of artificial sand aggregate processing system, cone crusher is generally configured as well as sand maker.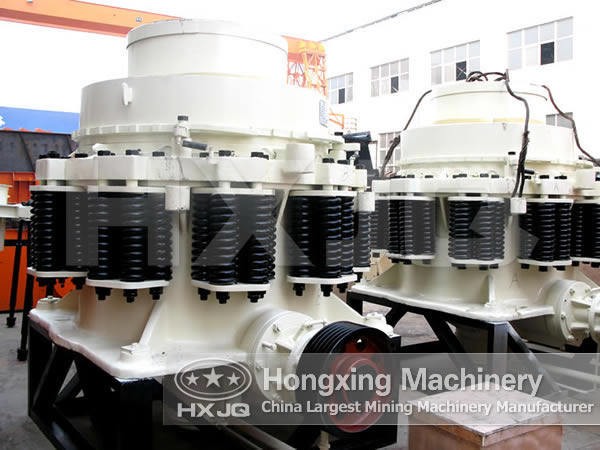 As a strong performer among cone crushers, HPC hydraulic cone crusher is a new product with high performance and advanced level researched and developed by Hongxing Machinery on the basis of introducing the latest technology from Germany. Hongxing HPC hydraulic cone crusher adopts the designing principle of "replacing grinding with crushing and more crushing and less grinding" which is able to effectively reduce energy consumption and extend the service life of the equipment. In addition, on the condition that the size of the crushing cone is the same, the output of this new cone crusher is improved by 35% to 60% compared with that of traditional spring cone crusher.
Hongxing HPC hydraulic cone crusher has significant improved not only in production capacity and crushing efficiency, but in application ranges, so that it can be used for from processing limestone to basalt, from stone production to the crushing of various kinds of ores and it can efficiently complete medium crushing, fine crushing and super fine crushing, so that it is the ideal equipment for large stone plant and mining crushing.