About hongxing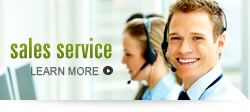 Contact us

Five Ways to Improve Working Efficiency of Vibrating Screen
9/12/2013 2:15:33 AM
Ore dressing, coal dressing and other processes all need to screen materials. Screening purpose is to make all fine fractions which are smaller than screen hole enter the undersize product. But in actual production, oversize product always contains more or less fine particles which are smaller than screen hole, that is, the screening efficiency is lower. In order to improve the screening efficiency of crushing plant, there are five ways to choose from:
1. Use new large-size screen
Large circular vibrating screen increases the vibration force and amplitude, and the impact and shear stress increase from screen plate to material which can overcome the adhesive force between ores, reduce the jams of screen surface, and achieve the loosing, layering and screening of material rapidly. The improvement of screen operation condition improves the screening efficiency.
2. Use the right angle
Generally speaking, if the dip angle is large, the movement speed of material on the screen surface is fast and the production capacity is big, but the screening efficiency is low. In order to obtain higher screening efficiency, the material movement speed on the screen surface usually is controlled below 0.6 m/s, so the dip angle of screen surface should be about 15°.
3. Appropriately increase the screening area
Decreasing material on unit screen surface can improve the screening efficiency. When the actual material on the screen surface is about 80% of the screen capacity, the screen efficiency is the highest. When the screen is used as grading equipment, because there are many fine fractions, we should ensure adequate screening area and appropriate lengthened screen surface whose length-width ratio is above 2:1 to improve screening efficiency.
4. Use equal thickness screening
Equal thickness screening can make the ore current flow forward in the downhill way by controlling the different movement speeds of material on the screen surface, which increases the chance for screening particles that are difficult to be screened in the discharging mouth, so the screening efficiency is improved naturally.
5. Use multilayer screen
Adopting the multilayer screen whose screen hole increases gradually from the lower layer to the upper layer and screen angle reduces gradually. Materials with different particle sizes use screen surfaces with different dip angles and screen holes to realize the material loosing on the upper layer, layering on the middle layer, pre-screening and fine-screening on the lower layer, which avoids the blockage of screen hole, so the screening efficiency can be improved.