About hongxing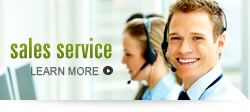 Contact us

The Features and Application of 8 Commonly Used Crushers
10/21/2013 1:33:05 AM
The hot sales of engineering machinery in recent years also drive the rise of crusher industry. The crusher manufacturing companies of different sizes begin to show up and burst into bloom in all regions like overnight. How on earth can you wisely and correctly choose the most suitable crushing machine? Here Hongxing Machinery gives a brief introduction to the features and application of the commonly used crushers.
(1) Jaw crusher, is the first choice for first-level crushing and it has many features such as big crushing ratio, even product granularity, simple structure, reliable working condition, simple and convenient maintenance and economical running cost, so that it is widely used in various departments such as mine, metallurgy, building material, highway, railway, water conservancy and chemistry.
(2) Vertical shaft impact crusher, which is also called sand maker, which is a highly efficient and low energy-consuming machine with international advanced technical level researched and developed by introducing the famous "stone impacts stone" crushing principle and technology from Bamag Company and combining with the domestic sand making conditions. Sand maker has irreplaceable role in the fine crushing of all kinds of ores and is the most efficient and reliable stone crushing equipment. This crusher is the ideal production equipment for building sand, road-paving sand, cushion ply material, pitch concrete and cement concrete aggregate, so that it is widely used.
(3) Impact crusher has the advantages of impact structure, big crushing ratio, low energy consumption, high output, light weight and cubic shape of the final products, so that it is widely used in the industries of ore crushing, railway, highway, energy, cement, chemistry and construction.
(4) Cone crusher has the simple structure, stable performance, low fault rate, convenient and fast maintenance, big production capacity, high efficiency, high quality, multiple chamber type, dual fail-safe and control hydraulic and lubrication system, so that it is widely used in metal mine, metallurgy, chemistry, construction, cement and sand and stone industry.
(5) Combination crusher is a new type of highly efficient fine crushing machine integrated with hammer crusher and impact crusher. It has many outstanding advantages such as big production capacity, high crushing efficiency, big crushing ratio, small abrasion amount, low energy consumption, good sealing performance, stable operation and convenient maintenance. When used for crushing limestone, coal, gangue and cement clinker in building material companies, this equipment can greatly reduce the feeding granularity and improve the output of the grinding mill, making it an ideal energy-saving crushing machine.
(6) Hammer crusher has the features of big crushing ratio, high production capacity and even product granularity, and this crusher is the one of the main machines used for the medium and fine crushing of limestone, coal and other medium-hard and crisp materials in metallurgy, building material, chemistry and water and electricity and other industrial departments.
(7) Single-stage crusher has the advantages of big crushing ratio, fine discharging granularity, simple processing flow and low running cost, and it is widely used in cement, ceramics, glass, artificial sand, coal, non-metallic mine and new type of green building material industry.
(8) Roll crusher is suitable for the medium and fine crushing of medium-hard materials such as limestone, slag, coke and coal in cement, chemistry, power plant, metallurgy, building material and refractory.