About hongxing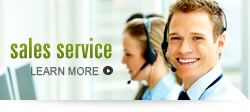 Contact us

Equipment Configuration for 200-400T Sand Making Plant
11/18/2013 8:56:39 PM
Sand making plant is a piece of common equipment in the mining industry. Many customers that have just invested in mining industry will choose sand making plant after careful inspection and consideration as the market demands for sand making machines are huge, and the natural resources needed for the construction of the sand making plant are easy to find; for this reason, sand making plant is very popular.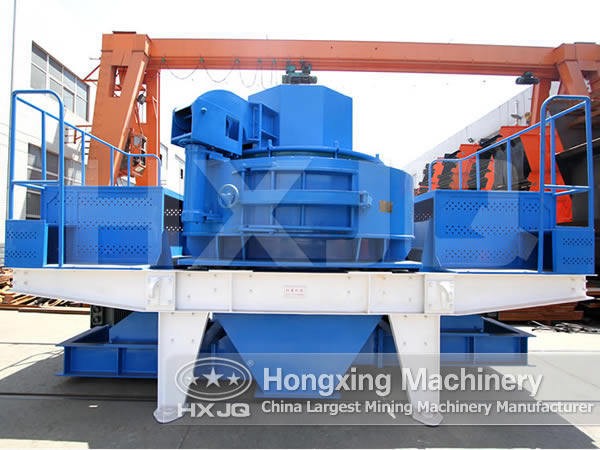 As sand making plant enjoys such high popularity, wh
at is the equipment configuration needed? Here Hongxing Machinery will give a detailed introduction taking 200-400T sand making plant as an example.
(1) Vibrating feeder: the dimension is 3500x950, the maximum feeding granularity is 500mm, the motor power is 11kw and the processing capacity is 20-40t/h.
The function of vibrating feeder: in the working process, vibrating feeder is able to quantitatively, continuously and even send the bulk and granular materials to the material receiving device and it can evenly feed the crusher equipment in the sand making plant.
(2) Heavy hammer crusher: the dimension is 1000*700, the feeding granularity is 500mm, the processing capacity is 25-50t/h and the motor power is 55kw.
The function of heavy hammer crusher: heavy hammer crusher integrated with the advantages of jaw crusher, hammer crusher and impact crusher and it is a stone crusher developed by Hongxing Machinery on the basis of absorbing domestic and foreign advanced technology. Big-sized stone materials are directly sent to the crushing chamber, and the assembly line method is fully automatic, thus saving labor and time and energy, making it the most advanced and the most suitable stone crushing plant in domestic market.
(3) Vibrating screen: Double layer and the motor power is 7.5kw.
(4) Belt conveyor: 500mm type and the length of the belt should be determined by the specific crushing site.
First of all, stone materials are primarily crushed by jaw crusher; then the produced coarse materials are sent by belt conveyor to tertiary crusher for further crushing. The finely crushed stone materials are screened by vibrating screen, and that satisfying the feeding granularity of sand maker will be sent to sand maker for making sand, and the other part will be returned to tertiary crusher to be crushed again.
Note: Part of the stone materials that are sent to sand maker will be made to sand, and after being washed by sand washer to become final sand, and the other part will be returned to sand maker to be crushed again.