About hongxing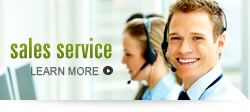 Contact us

Constantly Improve the Technology of Cone Crusher
1/6/2014 12:06:19 AM
Cone crusher is a commonly seen crusher machine with wide application. It has multiple functions and can be used for coarse crushing, medium crushing as well as fine crushing. As it has its peculiar features, it plays a crucial role in the mining industry. Here Hongxing Machinery is going to analyze technical improvement of cone crusher in the following:
(1) There is spring on the cone crusher machine. In the working process of a cone breaker, the crushing process is completed by the vibration of spring on movable jaw.
(2) At present, Hongxing Machinery has done better design on the dip angle and discharging mouth which makes the use of cone crusher more convenient.
(3) Regarding material blockage of cone crusher, Hongxing Machinery has dealt with it with new technology and the material blockage can be totally controlled.
Hongxing Machinery carries out technical improvement of cone crusher to better control it, so that customers can better reach the crushing goal.