About hongxing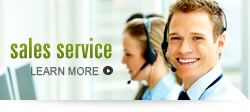 Contact us

Common Ore Grinding Equipment and Direction for Use
2/15/2014 2:53:59 AM
The composition of grate ball mills of various specifications is basically the same. The cylinder of grate ball mill is welded with steel plate of 18~36mm. The both end of the cylinder is welded with flange plate made of cast steel, and inside the cylinder, there are lining boards made of manganese steel, chromium steel, wear resisting cast iron or rubber. Among them, high manganese steel is widely used and the application of rubber is still in pilot stage.
2. Overflow ball grinding mill
The discharged ores of overflow ball grinding mill automatically flow out from the lower edge of the hollow shaft and there is no need of installing heavy grate. In addition, to prevent balls and coarse ores inside ball mill from being discharging together with ore pulp, there is backpitch blade on the internal surface of hollow shaft journal bush.
The rod mills presently used in ore beneficiation plant mainly have two types: overflow type and open type, and the former one is widely used and the latter has been phased out. The structure of rod grinding mill is roughly the same with overflow type ball mill and the ore grinding media is rod.
4. Centrifugal grinding plant
Centrifugal grinding plant is a new type of high-efficiency ultrafine equipment which is divided into vertical type and horizontal type. According to the numbers of tubes, the former can be subdivided into single-tube type and three-tube centrifugal grinding plant.
5. Vibrating ore grinder
Vibrating ore grinder works under high frequency, and such high-frequency vibration will make materials have cracks inside which very high stress concentration will be produced, so that this grinding plant can effectively carry out ultrafine grinding. However, the spring of this machine is easy to be fatigue and damaged and the consumption of lining board is also huge, so that the amplitude is small and the ores should not be coarse and should be fed evenly.
6. Spray ore grinder
Spray ore grinder is a new type of dry grinding equipment that integrates with fine grinding, classification and drying of materials. It is mainly used in chemistry and building material industry, but it has a tendency of being applied in ore grinding.