About hongxing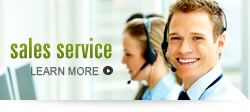 Contact us

Portable Crusher is the Core Equipment for Construction Waste Processing
2/21/2014 1:45:02 AM
This set of mobile stone crushing machine successfully researched and developed by Hongxing Machinery has many advantages such as changing three-stage crushing to one-stage crushing, thus simplifying the technical process, fine discharging, low content of over crushing particles, good particle shape, semi-open discharging system which is suitable for crushing construction waste with little reinforcing steel bar, small matching power, low electricity consumption, energy conservation and environmental protection, simple structure, convenient maintenance, reliable operation and low running cost. The lining board of leveling area is designed with rebar groove, so that the rebar containing in materials will be separated after going through the groove. For this reason, this China mobile crusher is the most advanced and special equipment for crushing construction waste in domestic market.
Mobile stone crushing machine is the core equipment for dealing with construction waste. The mobile mining plant researched and manufactured by Hongxing Machinery is a whole set of equipment with high integration density and modularization crushing integrated with multiple technologies of feeding, conveying, coarse crushing, medium crushing, fine crushing, screening and dust collection. This equipment adopts such methods of high frequency impact, high-speed casting, magnetic separation, gravity concentration and the independent patent environmental protection technology of excessive organ airlock device for feeding adjustment, which not only realizes the recycling of transportation and construction waste, but has no dust pollution and covers small floor, thus realizing the good effect of high efficiency, energy conservancy and environmental protection.
In the recycling and reuse of construction waste, mobile quarry plant is an important and effective disposal machine, and it can easily turn the construction waste into treasure and process it to high-quality sand aggregate which can be reused in urban construction. The mobile stone crusher plant produced by our company can carry out multi-level crushing on various large materials. This crusher equipment can crush materials on the site without moving materials away for crushing, thus greatly reducing the transportation cost of materials.