About hongxing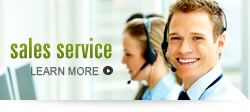 Contact us

Future Development Strategy for Impact Crusher Manufacturer
3/5/2014 2:58:05 AM
Nowadays, the life of crusher machinery industry is more and more difficult, and most small workshop style companies vanished, and some large enterprises are also slowly shrinking. The development status of mining crusher industry is worrying, as it is facing both internal and external problems. To get better and faster development, mining crusher machine manufacturing companies must constantly reform and adjust the development strategy. Here Hongxing Machinery will conclude the future development strategies for impact crusher manufacturers.
1. Pay attention to technical innovation.
Technical innovation is the key to the fast and sound development of impact pulverizer of our country. At present, impactor crusher industry has become paramount in the industrialization process and it has such development features of high technical content and obvious scale economies effect. For this reason, the mining machinery companies must actively make independent innovation, strengthen quality management and improve core competitiveness to finally realize new breakthroughs in domestic impactor equipment industry.
2. Pay attention to management.
Nowadays many impact crusher manufacturers have problems in management. As there are a lot of private or family corporation, the employment of workers has problems, and the skills of the works are different, so that there will be quality problems in the production process. We have visited many mining equipment manufacturing companies, and some successful companies like Hongxing Machinery, are in perfect order in the management, and the reason lies in that they are brave to introduce new sales pattern and new management concept.
3. Pay attention to product quality.
The products produced by many rock impact crusher manufacturers have serious quality problems, so that how to improve the technical innovation ability of rock impact crusher and ensure product quality are the most important thing and are one aspect to improve the selling point.