About hongxing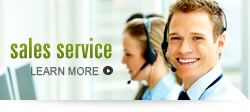 Contact us

The Installation and Trial Run of Mini Jaw Crusher
3/11/2014 3:34:19 AM
The installation and trial run of mini jaw crusher will influence the normal operation in the future production and work, thus directly influencing the working efficiency of jaw crusher machine. Then in the detailed operation process, how to carry out installation and trial run of mini jaw crusher? Here Hongxing Machinery will give a comprehensive introduction from the following two aspects.
The Installation of Mini Jaw Crusher:
1. This machine needs to be installed in a place with shelter, not in the open air.
2. The electrical machine should be installed at the back of the crusher machine which should be fixed with four foundation bolts and the foundation should be left with discharging mouth and its inclination should be higher than 50°.
3. Mini jaw crusher for experiment use can be installed without foundation or material discharging, and it can be placed in a flat ground or platform.
4. This crushing machine should be used together with other crusher machines and arranged for the convenience of production.
The Trial Run of Mini Jaw Crusher:
1. Hongxing Machinery suggests customers that run the machine after the installation time exceeds the foundation freezing period.
2. Before the trial run, check whether all the bolts are fastened and whether all the connecting parts are reliably connected.
3. Check whether the belt pulley is normally stressed.
4. After two hours of trial run without load, check whether there is abnormality on the machine, for example, whether the pendulum of the belt pulley and flywheel is normal and whether the parts are loose.
5. Check the temperature of the bearing. If the bearing temperature is too high, immediately stop for examination.