About hongxing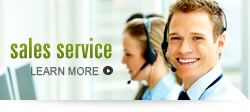 Contact us

Conveyor is Widely Used in Beneficiation Production Line
4/15/2014 8:45:17 PM
Conveyor is in charge of the overall transport between the equipment and materials, which can increase working efficiency and production capacity. Especially in beneficiation production line, the conveyor which continuously makes various beneficiation machines a complete production line is called continuous conveyor. It can be horizontal or sloping according to different mining operations, which is the connection between devices for the entire beneficiation production line. It has a very wide range of applications in ore dressing industry.
Conveyor can be divided into several types: belt conveyor, spiral conveyor, bucket hoist conveyor and chain conveyor, among which the belt conveyor is commonly used. It is used to match different equipment based on different processing needs. Belt conveyor is reliable in sand production line to meet specific requirements of steel or cement plants, for example, products are produced in bags, bulks, powder, lumps and other forms.
Features of belt conveyor:
1.It transports between machines from raw materials to finished ore, and different machines have different belt conveyors in three aspects: belt widths, lengths and angles.
2. When connecting with other equipment, there is a small hopper which served as the feeding device from the bottom onto the top, and the hopper contributes to a better transfer between the materials and devices.