About hongxing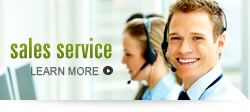 Contact us

How to Adjust Feeding Amount of Electromagnetic Vibrating Feeder
5/17/2014 5:39:57 AM
The prominent advantages of electromagnetic vibrating feeder include continuous adjustment of feeding quantity, single engine regulation and automatic adjustment according to the control signal. There are mainly following three adjusting modes:
1. Change the excitation frequency.
In the unchanged vibration intensity situations, reduce the vibration frequency so that to reduce the number of jumps for the single particles in unit time. When the amplitude is stable, the feeding rate can be decreased. When the excitation amplitude is constant, the change of all indexes will make the amplitude decreased as well as the feeding rate. It should be noted that variable frequency power supply ensures the constant ratio of voltage and frequency invariant, but if frequency conversion method is adopted, it will be more complex with less application. If the frequency is lower, its corresponding amplitude will increase, which can increase the feeding quantity of the feeding machine.
2. Change the excitation force of the system.
By changing the excitation force of the system, the amplitude can be changed so as to achieve the purpose of regulating the feeding quantity. Electromagnetic vibrating feeder can adopt the excitation frequency of 50Hz can be when it is used simply for feeding; but when it has arch breaking capacity, it is appropriate to use frequency control circuit with 25Hz vibration frequency.
3. Install a flow control valve in the discharge port.
The flow control valve has other supporting products. The installation of flow control valve on the outlet of electromagnetic vibration feeder cannot only adjusted the feeding amount, but also serve as the gate to stem the materials which are not easy to lock. If the electric flow control valve is used, the automatic control of the machine can be achieved.