About hongxing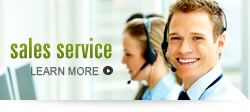 Contact us

Three Pillars of Ore Beneficiation Equipment
6/4/2014 9:26:02 PM
Hongxing Machinery will introduce you the three pillars of ore beneficiation equipment today:
The experts of Hongxing Machinery consider the ore beneficiation process as the most important procedure in the whole mineral production, also a key department of mineral enterprise. Hongxing Machinery adopts different methods to separate the useful minerals from the gangue minerals, make all kinds of symbiotic and useful minerals separate from each other as much as possible, remove or reduce the harmful impurities to achieve the required products with chemical and physical methods.
Ore beneficiation is a large-scale work, in which many ore beneficiation equipment may be needed, while three machines are inevitable in this process. They are called three pillars of ore beneficiation process: ore crushing equipment, grinding equipment and beneficiation equipment.
As for ore beneficiation, Hongxing experts think that the first machine needed is crushing equipment by which many bulk stones are crushed into small parts. The jaw crusher and hammer crusher both have features like big reduction ratio, high productivity and even granularity, which guarantee the process and output of ore beneficiation.
Next is the grinding equipment. The products after crushing are still not uniform in granularity and weight, so they need to be grinded and classified. After these procedures, the materials can meet our requirements.
The last is flotation machine. The main purpose of ore beneficiation equipment is to classify the non-ferrous metals and ferrous metals.
Due to the large-scale development and utilization of mineral resources, the available resources is dwindling and the grade of raw ore mining is declining, while the smelting and other follow-up processing have an increasing requirement of ore beneficiating quality. In addition, the public environmental consciousness is strengthening. All of these factors proposes higher and higher demands to ore beneficiation equipment and push it to be bigger, more qualified, more efficient and energy-saving.