About hongxing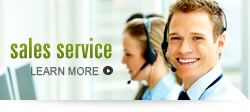 Contact us

Flotation Machine Plays Mainstay Role in Ore Dressing Field
11/24/2014 8:04:03 PM
Flotation is one of the important links in mineral processing flow, which is carried out in the aerated slurry. It is a kind of three-phase system: the mineral particle is solid, water is liquid, the bubble is the gas phase, and the interface between phases is called the interface. In order to make the different mineral effectively separated in the flotation process, differences must exist to make them fully reflect its surface properties, the greater the difference, the more easily for wet separation operations. The mineral particles and the effects of water is one of the most fundamental phenomena exhibited by the surface. With the continuous innovation of technology, ore dressing equipment and mining equipment in the market is becoming more and more popular with certainty. The development path of flotation machine is very long and only by constantly trying to pursue the perfect technology can we constantly improve the performance of flotation machine, so as to create better machinery products.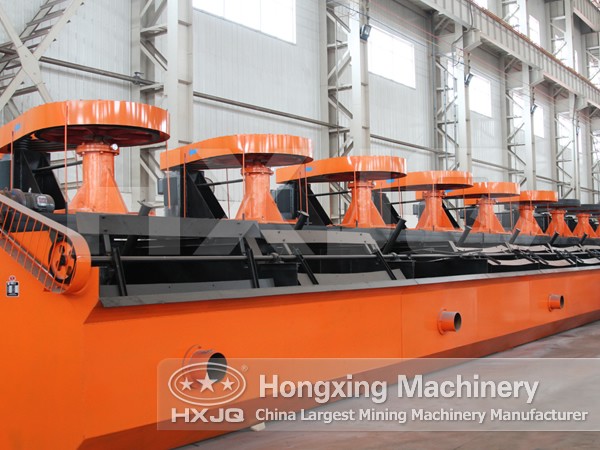 Hongxing Machinery carries forward the spirit of environmental protection, which relies on the advanced science and technology to enhance independent innovation capability of enterprises. Under the background of more and more developed economy as well as enhance the production strength of manufacturers, we can create a more valuable equipment to enrich our production experience. At present, the most advanced flotation machine uses inflatable bottom section and micro bubble volume, and the bubble is bigger than the surface area, which can increase the chance of the particle bubble attachment. In addition, the recovery rate can be increased by 1-5%, while no impeller stirring, and the energy saving is up to 80%, which has received a wide attention in the mineral processing industry. It has many axial mounting plate rectifiers in the groove. Pulp is fed from the upper approximately 1/3 position, which is arranged in the flotation column groove of the distributor. The import and supply of air bubbles is from the bottom. In addition, in order to make the bubble grade increase, the washing water is jet in the bubble top. Pulp below the moving contact and the bubble rises, so the hydrophobic mineral particles in the air bubbles will be attached. The attached bubbles of the mine will pull rises to the bubble, and which will be selected by the flushing water become concentrate. The bubbles of the mine tailings which have not been attached will be treated as slurry discharged from the lower part of the flotation column.
Hongxing Machinery has various types of flotation machine for sale, in addition to froth flotation machine, we also have copper ore flotation machine. The flotation machine produced by our company has advanced structure, reliable performance and favorable price. If you want to know more details about flotation machine, please contact us!