About hongxing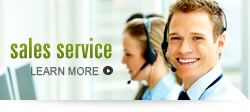 Contact us

Energy Saving is a New Direction for the Development of Sand Maker
12/22/2014 5:52:31 PM
Along with the constant improvement of environmental protection consciousness, environmental protection has become a hot topic in the machinery manufacturing industry. Therefore, the machinery manufacturing enterprises have launched the implication of 'technical innovation', 'environmental protection' and 'remanufacturing' concepts of the new products. This means that the entire mining machinery industry is facing the energy transformation, energy saving and emission reduction. At the same time, green environmental protection also slowly into this industry. From the long-term perspective, traditional mining machinery products have been far cannot meet the requirements for environmental quality at the present stage. The traditional product is not sufficient to support the future development of the machinery industry. Sand making machine is not confined to the structure and performance, environmental protection. If you want to earn the long-term sustainable development, constant technology upgrade and innovation is the only way.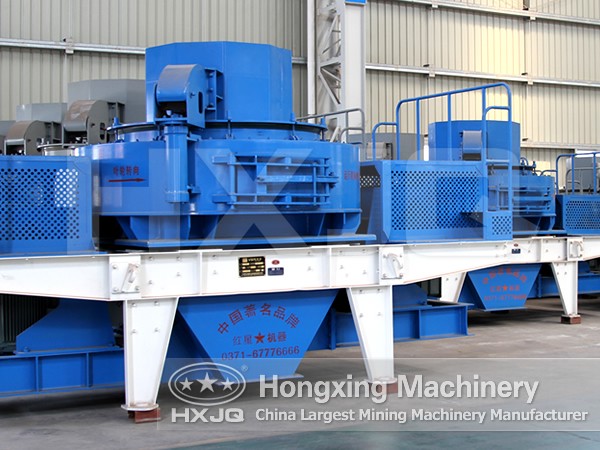 The high efficiency sand making machine produced by our company is the perfect integration of sand making equipment. It is mainly used for artificial sand making. In addition, it is suitable for the crushing and plastic of soft, hard and super hard materials, which is widely applied for all kinds of ores, cement, refractory material and bauxite clinker. Especially for silicon carbide sintered bauxite, beautiful sand as well as other hard, super hard and abrasive resistant materials; it has higher yield and efficiency than other types of crushers. The material from feeding hopper enters into sand making machine, which can be divided into two parts by sub-feeder, one part enters the high-speed rotating impeller from the middle place of impact crusher, and then the impeller can be rapidly accelerated whose speed can reach up to hundreds of times of the gravitational acceleration, and the material must be far away from channel of the impeller in a speed of 60-70m/s. those materials which is being crushed in the cabinet so many times can reach the purpose of fine crushing at last. And those crushed material is discharged from discharging part. In this crushing operation, the material is crushed by each other, which is not connecting with the metal, which can decrease the pollution and then prolong the service life of mining machine.
Hongxing Machinery is professional in the production of sand maker, which has advanced structure, high quality and complete models. If you are interested, please contact our online customer service or leave us a message. Welcome new and old customers to contact us!