About hongxing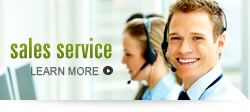 Contact us

Understanding the Difference Between Vibrating Screens
3/9/2015 11:46:57 PM
The key to understand the difference in the use of circular vibrating screen and linear vibrating screen is to know their respective working principle. Choosing appropriate vibrating screen in line with working principles, only in this way can furthest improve the equipment production efficiency and produce qualified products.
The main working principle of circular vibrating screen is that the motor spindle drives the flywheel to rotate, and the rotation of the flywheel drives the sieve surface move, so as to realize the material selection. Circular vibrating screen is mainly used for screening coarser material for the first time. It has higher motor power, avoids material blockage, and finally improves the production efficiency. Circular vibrating screen still has other advantages, such as simple structure, convenient maintenance, energy saving and consumption reduction.
Linear vibrating screen takes advantage of the reverse rotation of two motors to make vibrating screens keeping moving in a straight line. Between the two motors there is a certain angle, main materials move forward when been thrown up. Thanks to the larger screen surface, linear vibrating screen has high processing efficiency. In addition, it's convenient to change sieves with a low cost. The linear vibrating screen is suitable for sieving minor materials.
Though circular vibrating screen and linear vibrating screen process different types of materials, it doesn't mean that they are completely incompatible. In practical production, it can adopts two kind of screening machines. Using circular vibrating screen to select coarser materials for the first time, and then use linear vibrating screen to sieve the required final products.
A clear understanding on the difference between vibrating screens helps clients choose appropriate screening equipment.