About hongxing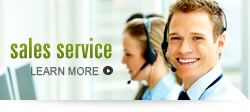 Contact us

Introduction to Sand Production Flow and Supporting Equipment
3/22/2013 10:29:00 PM
The equipment, such as high pressure grinder, compound fertilizer production line, hammer crusher, cone crusher and granulating disc, has passed the authentication of ISO9001. Welcome all of you to purchase.

The sand production line is defined according to the discharging type. The finished product includes building stone and artificial sand. In road paving and construction plant, the common sand production line is usually needed. This production line can meet the requirements of simultaneous production of building stone and artificial sand.
Let's learn the flow of stone and sand production line firstly:
The production flow of stone production line: feed bin-vibrating feeder-jaw crusher-impact crusher-vibrating screen-finished product. Each equipment is connected by chute or belt conveyor.
The type selection of stone production line is mainly decided by the characteristic of the raw material. The type selection of stone production line will directly affect the product quality and the investment for production system.
Firstly, the compute of workmanship flow can be gained from the index value gotten from the experiment and other engineering experience. The processing capacity of sand making workshop is confirmed according to the above calculated amount. The combing form and configuration is determined by the quality demand. The type and quantity of equipment is decided by production capacity.
The commonly used machine include: cycle crusher, jaw crusher and impact crusher. Cycle crusher features stable operation, smooth feeding, large feeding diameter and processing ability, fine granularity and high one-time investment. When the processing scale reaches or surpasses 1200t/h, cycle crusher can be used as primary crushing so as to reduce the equipment's installation quantity, simplify the procedure, lower the load of follow-up crushing, which reduces the follow-up investment. The larger the processing scale is, the more fully the superiority of cycle crusher embodies.
Jaw crusher is applicable for crushing any rocks. However, processing capacity is quite low and feeding links have many. In addition, materials are easy to be blocked and the discharge diameter is quite large; product granularity is poor and flaky particle is pretty high. However, when the the processing scale of sand processing system is smaller than 800t/h, jaw crusher can be used to be the primary crushing machine to save the production cost.