About hongxing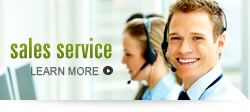 Contact us

Cement Production Line in Cement
3/23/2013 8:40:42 PM
Cement Production Line in Cement Plant:
The cement production line is composed of a series of cement production equipment, which mainly contains crushing and pre-equalization, raw material homogenizing, preheat and decomposition, cement clinker and packaging process, and so on.
According to the different raw material preparation methods, the cement production line can be divided into dry type cement production line (including semi-dry method) and wet type cement production line (including semi-wet method). Cement production line consists of a wide selection of gadgets to create cement. Among the cement equipment the key machines consist of crusher (utilized to crush material), cement rotary kiln (accustomed to bake cement raw materials) and cement mill (utilized to grind cement clinker).
Simplified Process Flow of Cement Production in Cement Plant:
Raw materials extraction (mining) → crushing→ raw materials storage and pre-homogenization (ball mill) →raw material homogenization and storage, calcinations (raw material enter into rotary kiln after pre-heater in cyclone tube, calcinated to clinker) → cement grinding (mix other chemical material according to cement quality to grind) → cement storage and transportation
To Choose Fine Cement Production Line for Superior Efficiency:
According to the measurement of cement production undertaking, we provide prospect with two sets of solutions: One is dry-process cement production line; the other is wet course of cement production line.These two sets of manufacturing line would be the most favored cement production options out there at present. Our company is the professional manufacturer of all kinds of cement machinery. We sell the latest cement production equipment. Our machine is enjoying good popularity both in China and abroad for our machine is with good quality and reasonable price.We can provide a series of service from designing, manufacturing, installation, debugging to commissioning for the complete unit of cement production line and its accessories, such as material crushing, stock yard, material pulverizing, raw meal homogenizing silo, clinker burning, pulverized coal preparation, cement pulverizing, cement packing and other electric automation equipment, water supply & drainage engineering equipment, refractory material, grinding element till laboratory equipment, etc.
With the development of the society, more and more quantities of cement are needed. This phenomenon has also improved the demand for cement production line, cement making equipment and cement plant. We Henan Hongxing gets cement production line customization in long-term; we are going to use skilled perspective and knowledge to design cement production course of action for patrons, and check out to attain win-to-win making certain the interests of consumers. Hongxing seems to be forward to cooperating with you!
The Unique Representative for Cement Making Machine:
Cement mill is key equipment during the process of producing cement in cement making plant, and is used to grind the crude material, clinker, coal powder, calcium lime and other mixing materials. And it is also widely applied into grinding all kinds of ores in metallurgy, mine, electric powder, chemical and other industries.
The cement mill is horizontal cylindrical rotation device, driven by brim gearwheel. There are two chambers and grid. Material goes into the first chamber through the feeding inlet. Inside the first chamber, there are stage liners and ripple liners as well as steel balls. The shell rotates so as to generate electricity, and this force brings ball to a certain height and then balls drop down by gravity, the impact is the grinding force to the material. After the primary grinding, materials go into the second chamber through segregate screen. In the second chamber, there are flat liners and steel ball. After the secondary grinding, material is discharged from the discharging mouth. Then the whole grinding process is ended.
Introduction to Rotary Cement Kiln
Rotary cement kiln belongs to one of the most significant cement machines. It occupies a vital role in the cement making production line. The circumgyrate cement kiln is the main equipment for cement clinker processing. It is mainly used for the calcination of cement clinker with wet and dry methods.
The complete equipment for cement plant includes: cement mill, cement rotary kiln, high efficiency vertical tube heater, five-stage cyclone preheater, packaging machine, etc. The complete set of cement equipment supplied by Henan Hongxing is high in quality and reasonable in price. Welcome to visit and place orders.