About hongxing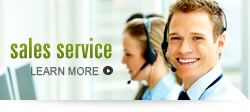 Contact us

To Create the Objective Profit for the Mining Customers
4/23/2013 5:01:08 AM
with more and more influence of global economic tendency on the mainland market, the domestic economy has entered into one rapid period, which can help to improve the living condition of human beings and increase the demand of the people on the daily requirement including the house living, perhaps that is the reason why the real estate can be in one hot popularity all the time. With more and more support of nation on the basic construction such as the highway paving, railway building and some other national projects, the construction above on can create better developing prosperity for the cement industry.

The biggest application scope of limestone is the cement manufacturing industry, which can have the advantages of the same field. The cement products can be the main material of the house building.

Hongxing can specially design one perfect project for the mining customers on the basis of the practical requirement, which can realize the purpose of energy saving and environmental protection. The working efficiency of the mining machines made by us can highly satisfy the market demand no matter whether it is on the sale service or the product quality, which can lower the investment on the production, the way can be one direct way to create the biggest economic profit for the mining client.

The rapid development of western construction boosts the progress of crushing industry according to the data provided by the mining makers. To occupy the market share of mining industry can be the core competiveness for the mining makers, which can have the ability to boost the mining makers to enlarge the researching strength in order to break the record and to create prosperity.