About hongxing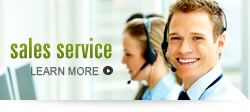 Contact us

The Working Principle of LPM series Vertical Crusher
5/2/2013 2:49:10 AM
LPM vertical crusher is a crushing machine used for processing crisp materials. It is suitable for crushing many types of materials such as cement clinker, limestone, sand rock, shale, gangue, coal, aluminum ore, gold ore and molybdenum ore in such industrial departments as building material, chemistry, metallurgy, power station, coal and mining.
The main features of vertical crusher:
(1) Small product granularity so that it can be used as pre-crushing equipment in cements industrial production.
(2) The materials that are no bigger than 5mm account for 90%, and 20% are powder materials, so that the output of the ball mill is greatly improved by 15%~25%.
The LPM vertical crusher is composed by machine frame, principal axis, first rotor, second rotor, lining board and feeding and discharging mouth. The principal axis is installed on the machine frame through antifriction bearing, and two rotors are fixed on the principal axis. Two crushing chambers are formed inside the crushing machine, namely crushing chamber and squeezing and crushing chamber.
The crushing means of the vertical crusher is go-through crushing. Generally speaking, the materials go into the crusher from the feeding mouth, after going though the machine chamber, the materials become final products and are discharged out of the machine. For this reason, it is faster for the materials to go through the crusher. The big-sized materials go into the first crushing chamber from the feeding mouth, impacted and crushed by the plate hammer on the rotor which is rotating with high speed, and the materials that get dynamic energy are thrown to the cylinder lining board for further crushing, and the material lumps also hit with each other and are crushed again. Then the materials go into the second crushing chamber and are squeezed and impacted by the second rotor, with the increase of the squeezing and impacting force, when the stress exceeds the strength that the particles can stand, the materials are crushed. For this reason, the fine powders in the products produced by the vertical crusher account for about 20%. Even for the coarse materials, there are full of flaws inside the materials, so that the grindability of the materials is greatly improved and provides good conditions for the improvement of the output of the grinding mill.