About hongxing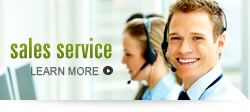 Contact us

The Application and Development of Belt Conveyor
5/13/2013 3:17:16 PM
Bulk cargo conveying machine is important technical equipment in the modern industry and modern logistics industry. As the main machinery in the bulk cargo conveying industry, belt conveyor is widely used in large open-pit mine, port and pier, thermal power station and hydropower station construction project, building material, chemistry and food. With the constant development of modern production and the progress of science and technology, belt conveyor is developing towards long distance, large conveying volume, high power, good performance and adaptability to complicated topography.
It is proved that compared with heavy car, railway transportation and cableway transportation, the means of long-distance belt conveyor is the most safe and most economical. In 1971, the Krupp of Germany made a comparison of the equipment investment and operation fees of the belt conveyor with belt width 1 meter and annual conveying amount 4.3 million tons of materials and a 68 ton dump truck. The comparison result showed that when the horizontal transportation distance was below 10 km, the equipment investment of belt conveyor was higher than that of the car transportation; the operation fee was 26%~46% lower than that of the car transportation no matter long or short is the transportation distance. From this we can see that the belt conveyor is more advantageous when the transportation distance is long.
The belt conveyor system can make the materials to be transported go through the shortest distance between the required charging point and discharging point. The conveying line of the belt conveyor is very flexible, and the line length can be extended according to the requirement of the customers. In some open-pit mines, the belt conveyor whose length is thousands of feet can horizontally move on the footsteps of the mines with the advancement of the working face of the mining. The tilt-down section of the long-distance belt conveyor often helps to promote its up-tilt section or horizontal section. Since it has low production fees in labor and energy consumption and other features, the belt conveyor has become a popular means of conveying bulk cargo in long distance.