Product center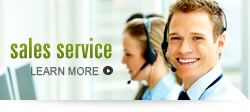 NEWS & EVENTS
12/15/2016 - Small Improvement in Drying Machine Furnace of Hongxing Machinery
8/17/2016 - The Reform of Railway Ministry Stirs up a New Demand for Equipment
6/1/2016 - How to Lengthen Mineral Processing Equipment's Service Life?
5/3/2016 - Compound Crusher Realizes Fine Crushing
4/21/2016 - Stone Spring Cone Crusher Is the Pillar for Heavy Industry
3/4/2016 - PEX Jaw Crusher Realizes a More Efficient Production
2/20/2016 - Which Type of Crusher Is Suitable for Crushing Chalk?
1/7/2016 - Lime Powder for Different Purpose Needs Different Limestone Crusher Equipment

PEX Jaw Crusher
Capacity:

8-105TPH

Motor Powder

15-55kw

Feeding Size:

120-250mm

Product Models:

PEW-150*750 to PEW-300*1300

Application Range:

Secondary and fine crushing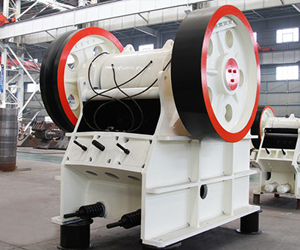 Place of Origin:

Henan China (Mainland)

Brand Name:

Hongxing

Model Number:

HX

Certificate:

ISO9001:2008

Warranty:

12 Months

Color:

Orange / white

Installation:

under engineer's guidance

Delivery Means:

Container
PEX jaw crusher, also known as fine jaw crusher, has the advantages of big reduction ratio, small particle size of finished products, stable performance, less electricity consumption, convenient maintenance, low operational cost, etc. PEX jaw crusher is suitable for secondary and fine crushing , which is often used together with primary crusher (PE jaw crusher) in mining, metallurgy building materials, road, railway, construction waste disposal, water conservancy, chemical industry and so on.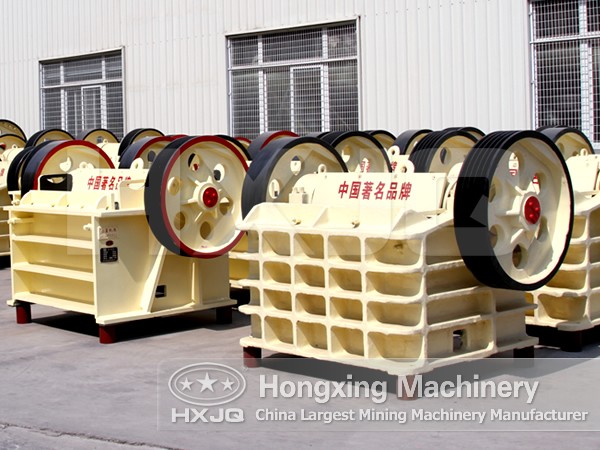 PEW Jaw Crusher Features
1. Simple structure, reliable working condition and low operational cost;
2. The equipment is able to save more energy: the single machine will save energy by 15%~30% and the system will save more than one times;
3. The adjusting ranges of the material discharging mouth are wide so that it will satisfy the requirements of different customers;
4. Deep crushing cavity with no dead area, which improves the feeding capacity and output;
5. Safe and reliable lubricating system, convenient replacement of spare parts and less maintenance.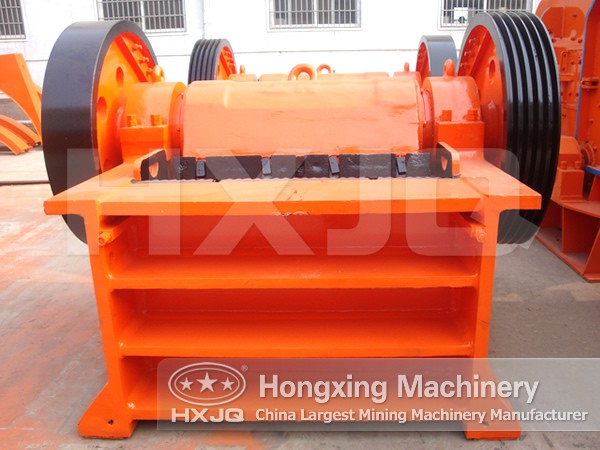 How to Choose Suitable Model of PEW Jaw Crusher?
PEW jaw crusher has a variety of models, such as PEX250*1200 jaw crusher, jaw crusher PEX250×750 and jaw crusher PEX150×750. Then, how to choose suitable model of PEW jaw crusher?
1. Firstly, pay attention to the ore to be crushed.
2. Secondly, what is the feeding size of you materials? For example, PEX 250×1200 jaw crusher fits for materials less than 210mm, Jaw Crusher PEX150×750 fits for materials less than 120mm and PEX-300×1300 jaw crusher is suitable for materials less than 250mm. You should choose models according to the maximum feeding size. Only by this way can you use our PEX jaw crusher correctly.
FAQ
In order to find the suitable models and design the best stone crusher for you, pls kindly inform us the following information:
1. Which kind of material you are going to crush? Soft stone (dolomite, limestone) or hard stone ( granite, basalt, river pebble ) ?
2. What's the max input size of the material? (In inch, centimeter or millimeter)
3. What's the granularity of the final products you need? (in millimeter, micron or mesh)
4. What's the production capacity you want? How many tons or cubic meters per hour?)
5. You want only a Crusher, or a complete Crushing Production Line?
Technical parameters of PEX Jaw Crusher
Model

Feed opening
(mm)

Max.feeding size
(mm)

Adjusting range of discharge opening
(mm)

Processing capacity
(t/h)

Rotation speed of eccentric shaft
(r/min)

Motor power
(kw)

Total weight
(t)

Dimensions
(L×W×H)
(mm)

PEX-150×750
150×750
120
18-48
8-25
320
15
3.8
1200×1530×1060
PEX-250×750
250×750
210
25-60
13-35
330
30
5.5
1380×1750×1540
PEX-250×1000
250×1000
210
25-60
16-52
330
30
7
1560×1950×1390
PEX-250×1200
250×1200
210
25-60
20-61
330
37
9.7
2140×1660×1500
PEX-300×1300
300×1300
250
20-90
16-105
300
55
15.6
2720×1950×1600
Note: Please enter your demand such as Raw material type, Capacity, Feeding material size, Final product size, etc. To become our quality clients will have access to a discount of contract!