Product center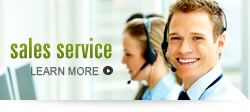 NEWS & EVENTS
12/15/2016 - Small Improvement in Drying Machine Furnace of Hongxing Machinery
8/17/2016 - The Reform of Railway Ministry Stirs up a New Demand for Equipment
6/1/2016 - How to Lengthen Mineral Processing Equipment's Service Life?
5/3/2016 - Compound Crusher Realizes Fine Crushing
4/21/2016 - Stone Spring Cone Crusher Is the Pillar for Heavy Industry
3/4/2016 - PEX Jaw Crusher Realizes a More Efficient Production
2/20/2016 - Which Type of Crusher Is Suitable for Crushing Chalk?
1/7/2016 - Lime Powder for Different Purpose Needs Different Limestone Crusher Equipment

Tertiary Crusher
Type:

Stone Crusher

Capacity:

12-1000t/h

Feeding Size:

Less than 190mm

Discharging Size:

5-10mm

Application:

Widely used in stone crushing fields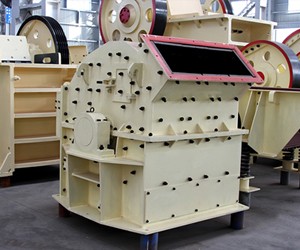 Place of Origin:

Henan China (Mainland)

Brand Name:

Hongxing

Model Number:

HX

Certificate:

ISO9001:2008

Warranty:

12 Months

Color:

Orange / white

Installation:

under engineer's guidance

Delivery Means:

Container
Tertiary crusher is mainly used for crushing a variety of rocks and ores, which can crush large stones into appropriate size. It is generally used for further crushing of stones after the coarse crushing machine. Tertiary crusher also has other names, such as fine crusher, tertiary stone crusher or fine rock crusher.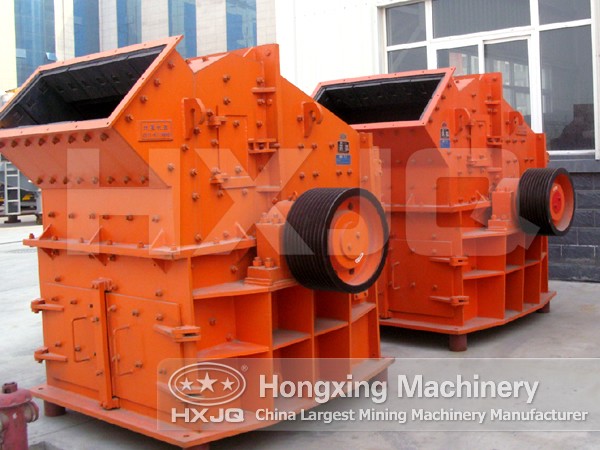 The Usage of Fine Crusher:
Fine crusher can crush many kinds of stones, such as: quartz, limestone, refractory material, cement, concrete solid material, etc.
Advantages of Tertiary Crusher:
Tertiary stone crusher can crush a variety of hard and brittle materials, which is a kind of energy saving and high efficiency stone crushing equipment. The new efficient tertiary crusher can save about fifty percent energy than the traditional fine crushing equipment.
The minimum feeding inlet of Fote fine rock crusher is 400mm*185mm, and the maximum is 1800mm*800mm, which can meet all the crushing requirements of stones. The discharge size is about <0.3mm~5mm.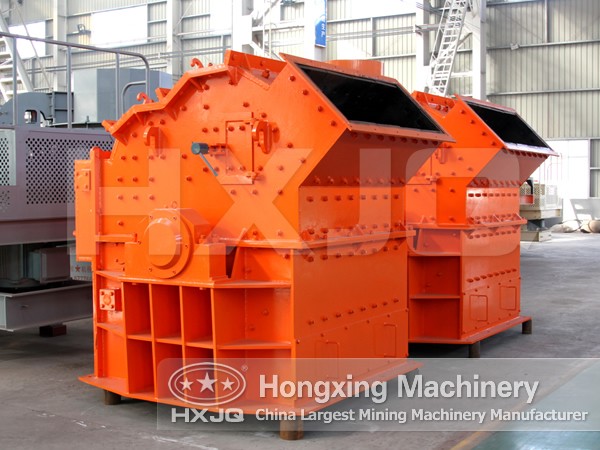 High efficiency tertiary crusher is developed by absorbing the domestic and foreign advanced technology and combining the specific operating conditions of domestic cement industry, mining, ore dressing as well as building materials enterprises, which is suitable for medium hard materials. Its electricity saving effect is better than the traditional roller crusher, and the comprehensive effect is stronger than cone crusher. The design of tertiary crusher has five advantages, namely high speed, materials of wearing parts, body structure, grid plate design and steel hard extrusion effect. It fully realizes the effective control of the stable grain size in a long term, which has the characteristics of high efficiency, low power consumption, better dustproof, long service life of wearing parts, low cost of accessories, high running rate and easy repair.
Hongxing Machinery is the experienced tertiary stone crusher manufacturer in China, which has reasonable price, high performance and complete models, such as small stone crusher, tertiary impact crusher, etc. After many years of research and production experience, our crushing equipment has reached the advanced level in the market. If you want to know more information about our crushers, please contact us!
Technical parameters of Tertiary Crusher
PXJ tertiary impact crusher

Rotorø×Width
(mm)

Rotorø×Width
(mm)

Rotorø×Width
(mm)

Rotorø×Width
(mm)

Rotorø×Width
(mm)

Rotorø×Width
(mm)

Rotorø×Width
(mm)

Rotorø×Width
(mm)

Specification

800×400

800×600

800×800

1010×1010

1200
×1200

1400
×1400

1600
×1600

1800
×1800

Feed opening size(mm)

400×185

500×250

550×300

1000×350

1200
×450

1500
×500

1600
×550

1800
×800

Feeding size (mm)

<120

<180

<180

<180

<180

<190

<190

<190

Discharging size (mm)

5-10

5-10

5-10

5-10

5-10

5-10

5-10

5-10

Adjustable range of discharge opening (mm)

5-50

5-50

5-50

5-50

5-50

5-50

5-50

5-50

Cement Clinker(t/h)

10-30

18-40

20-45

25-55

50-110

50-150

85-210

125-270

Limestone(t/h)

18-45

23-55

28-65

35-75

45-100

50-150

95-260

140-310

Power(kw)

37

37

45

55

110

160

250

315

Theoretical weight(t)

3.9

4.5

6

10.5

14.4

22

35

49.7
Note: Please enter your demand such as Raw material type, Capacity, Feeding material size, Final product size, etc. To become our quality clients will have access to a discount of contract!