Product center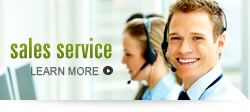 NEWS & EVENTS
10/7/2014 - How to Configure a Whole Set of Powder Production Line?
9/28/2014 - Tertiary Crusher Eases the Tension for the Demand of Aggregates
9/19/2014 - Hongxing Sand Maker is a Kind of Multifunctional Equipment
9/11/2014 - Hongxing Mobile Crusher Distinguishes Itself in the Crushing Field
9/1/2014 - The Production Process of Limestone Grinding Mill
8/25/2014 - Some Basic Principles of Ore Beneficiation Site Selection
8/17/2014 - How to Effectively Remove the Internal Dust of Compound Crusher?
8/9/2014 - How to Reduce the Drum Skin Wear of Magnetic Separator?

PE250 * 400 Jaw Crusher
Port:

Qingdao,Tianjin, Shanghai or others

Type:

Primary Crusher

Jaw Plate:

High manganese steel

Max.Feeding Size:

1500mm

Application:

Ore crushing, cement,construction, highway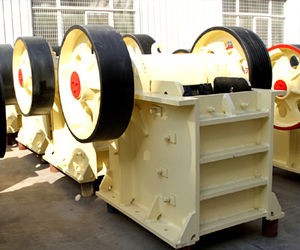 Place of Origin:

Henan China (Mainland)

Brand Name:

Hongxing

Model Number:

HX

Certificate:

ISO9001:2008

Warranty:

12 Months

Color:

Orange / white

Installation:

under engineer's guidance

Delivery Means:

Container
Jaw crusher is mainly used as coarse crusher and secondary crusher in mining, building materials, infrastructure, metallurgy, cement, and other industries. According to different swing methods of moving jaw plate, jaw crusher is classified into double toggle jaw crusher and single toggle jaw crusher. According to the width of feed opening, jaw crusher can be divided into large jaw crusher, medium jaw crusher and small jaw crusher.
PE250 * 400 Jaw Crusher
PE250 * 400 jaw crusher is a kind of single toggle jaw crusher as well as small/mini jaw crusher, which has such advantages as simple structure, reliable operation, easy to use and maintenance, etc. PE250 * 400 jaw crusher can crush materials with less than 250MPA comprehensive strength, and less than 210mm size, such as granite, limestone, quartz stone, sand, basalt, etc.
Application Advantages of Jaw Crusher PE-250x400
1. The rack is fixed, which keeps highly efficient production of jaw crusher PE-250x400 under extreme pressure. Moreover, moving jaw, jaw plate and eccentric shaft of jaw crusher PE-250x400 are made of high manganese steel with good quality and high hardness, which are more durable and stable. That is the reason why PE250 * 400 jaw crusher is most popular with customers among various crushing machinery.
2. Compared with other types of crushing equipment, PE250 * 400 jaw crusher has the biggest advantage of big crushing ratio, which can realize efficient crushing of both large materials and small materials. Besides, its crushing ratio can be adjusted so as to adapt to materials with different shapes, thus realizing highly efficient and stable production.
3. PE250 * 400 jaw crusher also has big production advantage on its discharge opening. A variety of stone crushers should be equipped with gasket when working. While this PE250 * 400 jaw crusher shouldn't, you can only adjust the discharging opening accordingly, which is more convenient and efficient.
4. Motor and crusher of jaw crusher PE-250x400 are one, which occupies less space and can meet various production requirements of different users.
The application advantages of PE250 * 400 jaw crusher is very obvious, which can be seen from the above description. Actually, PE250 * 400 jaw crusher adopts more advanced technology. In the production process of jaw crusher PE-250x400, operators should do a good job of maintenance in a timely manner while correct operating so as to ensure the equipment works efficiently and bring more benefits to enterprise.
Note: If you're interested in the product, please submit your requirements and contacts and then we will contact you in two days. We promise that all your informations won't be leaked to anyone.